Ebay recently rebranded themselves to feel more human and real for the consumer. Their customer service website was still outdated and unhelpful though.

We were tasked to revolutionize eBay's customer service website by creating a bold, best-in-class self-serve experience that would result in increased brand love, customer loyalty, and operational efficiencies.
Ebay was in the process of their rebrand when we began working with them. We were the first group to use their new design language on a project so we had the unique opportunity to work with their brand team to further evolve what they were doing as we tested it out.




Search, suggestions and shortcuts make up the Help Hub landing page to help users quickly find what they need.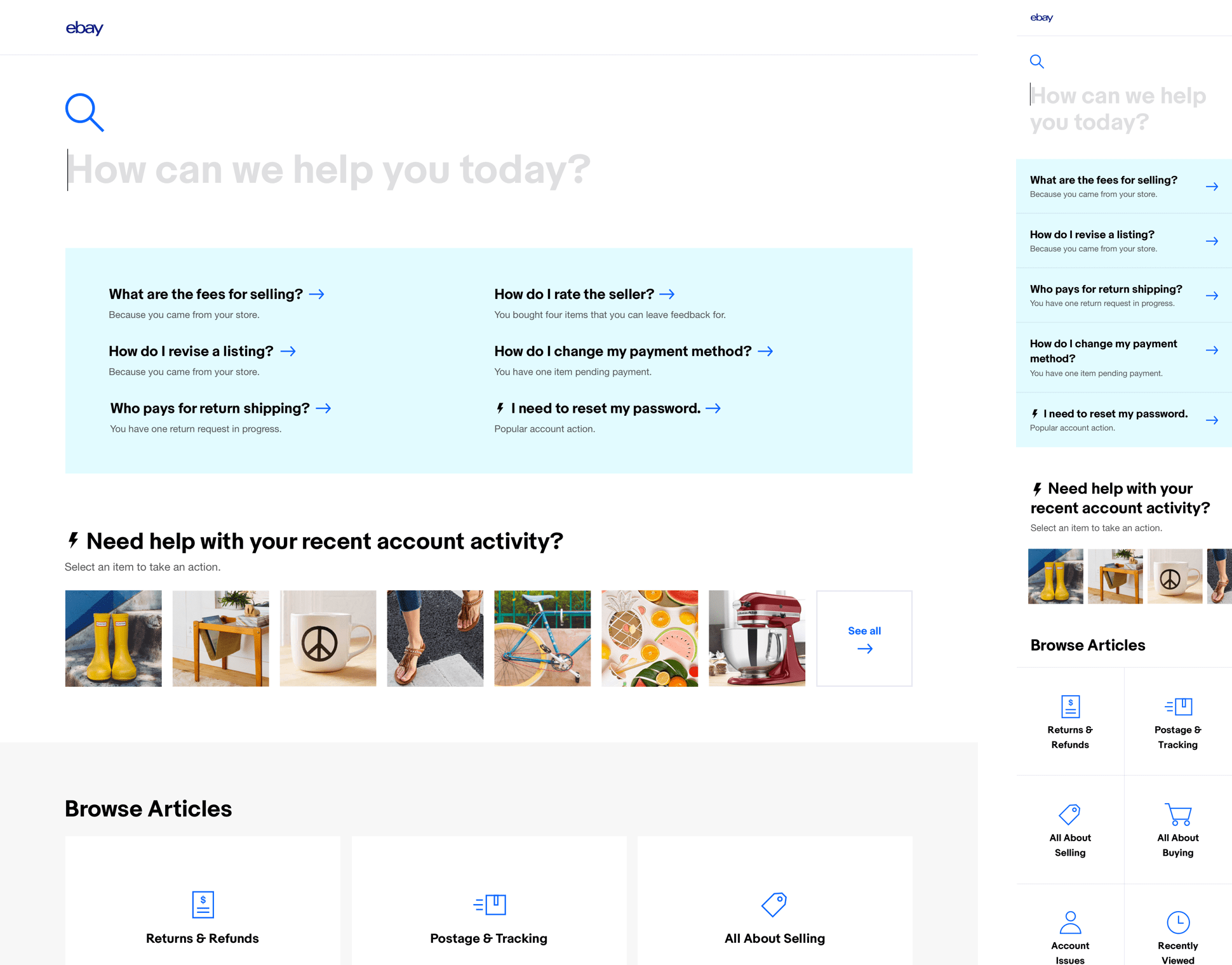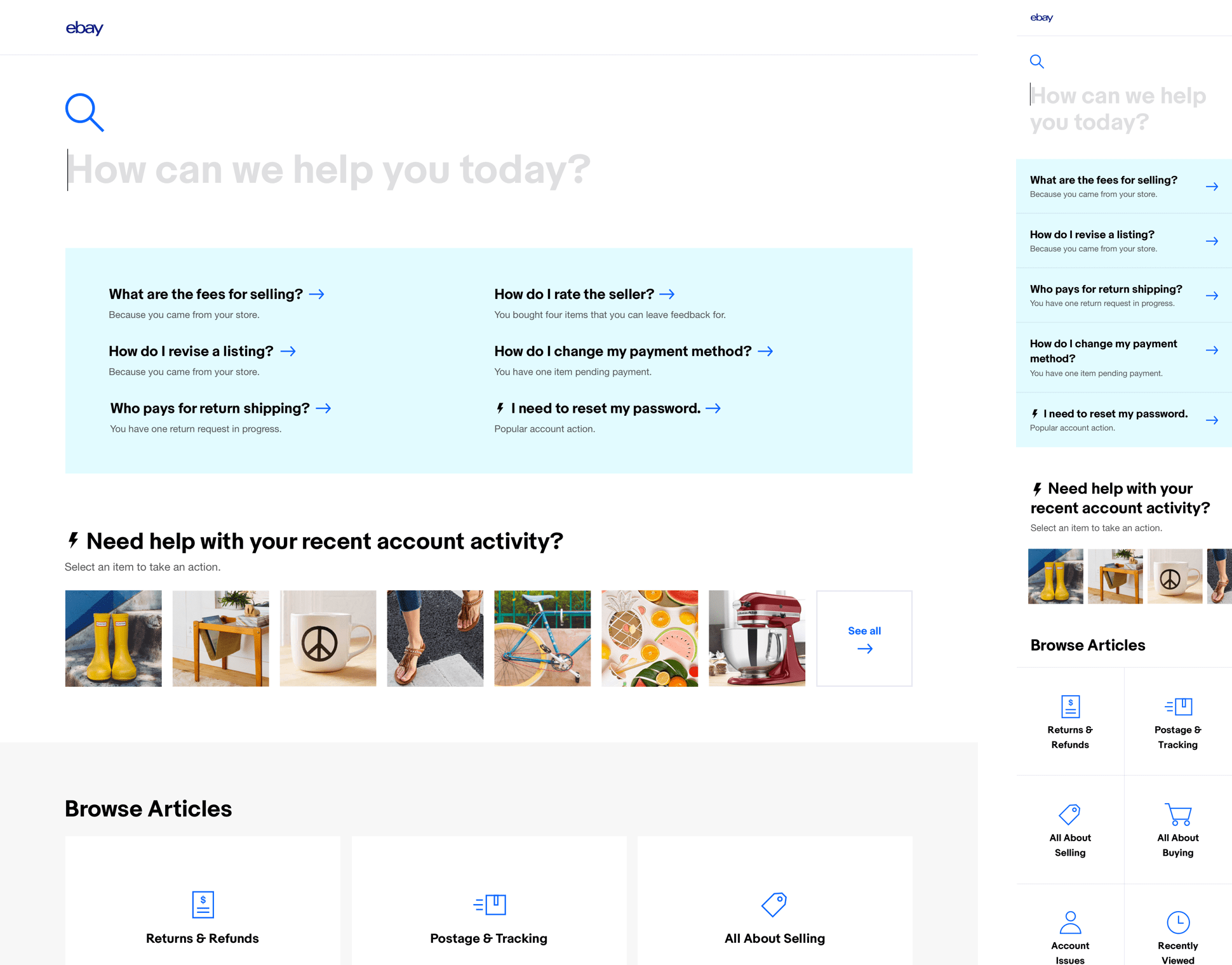 Suggested articles appear based on the user's activity. These become smarter and more relevant the more the system learns about the user. Suggestion types appear in order of relevancy and priority.
PAGE RELATED
Page Related suggestions are based on the page the user just came from. They link to articles relevant to the content on that type of page.
PERSONALIZED
Personalized suggestions are based on the user's activity and items that were viewed, listed, purchased, bid on, etc.
POPULAR
Popular suggestions are based on all users throughout the system.
Search results give both relevant articles and result cards, such as item pickers, member pickers, definitions, standard/resume tasks, personal information, item information, etc.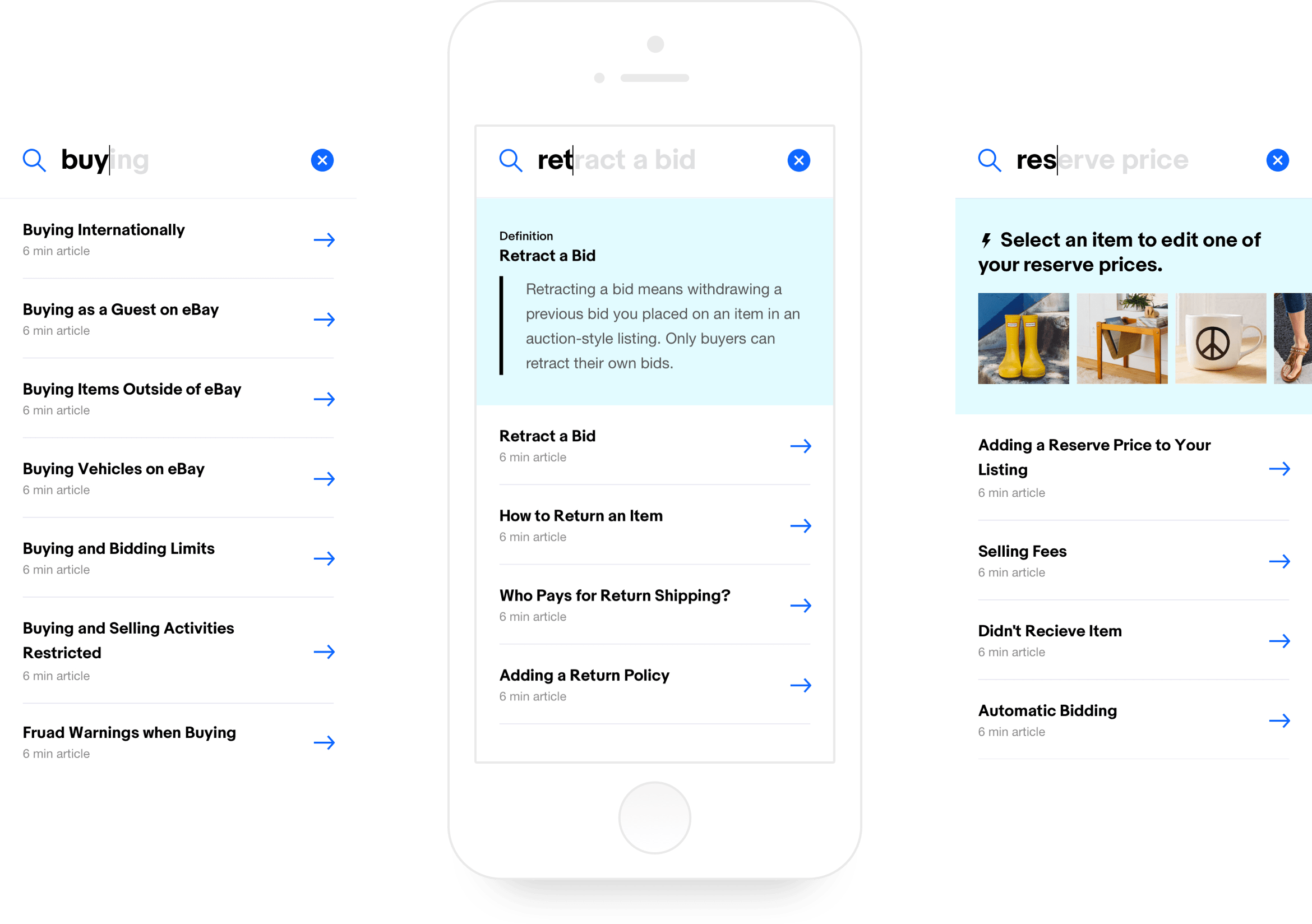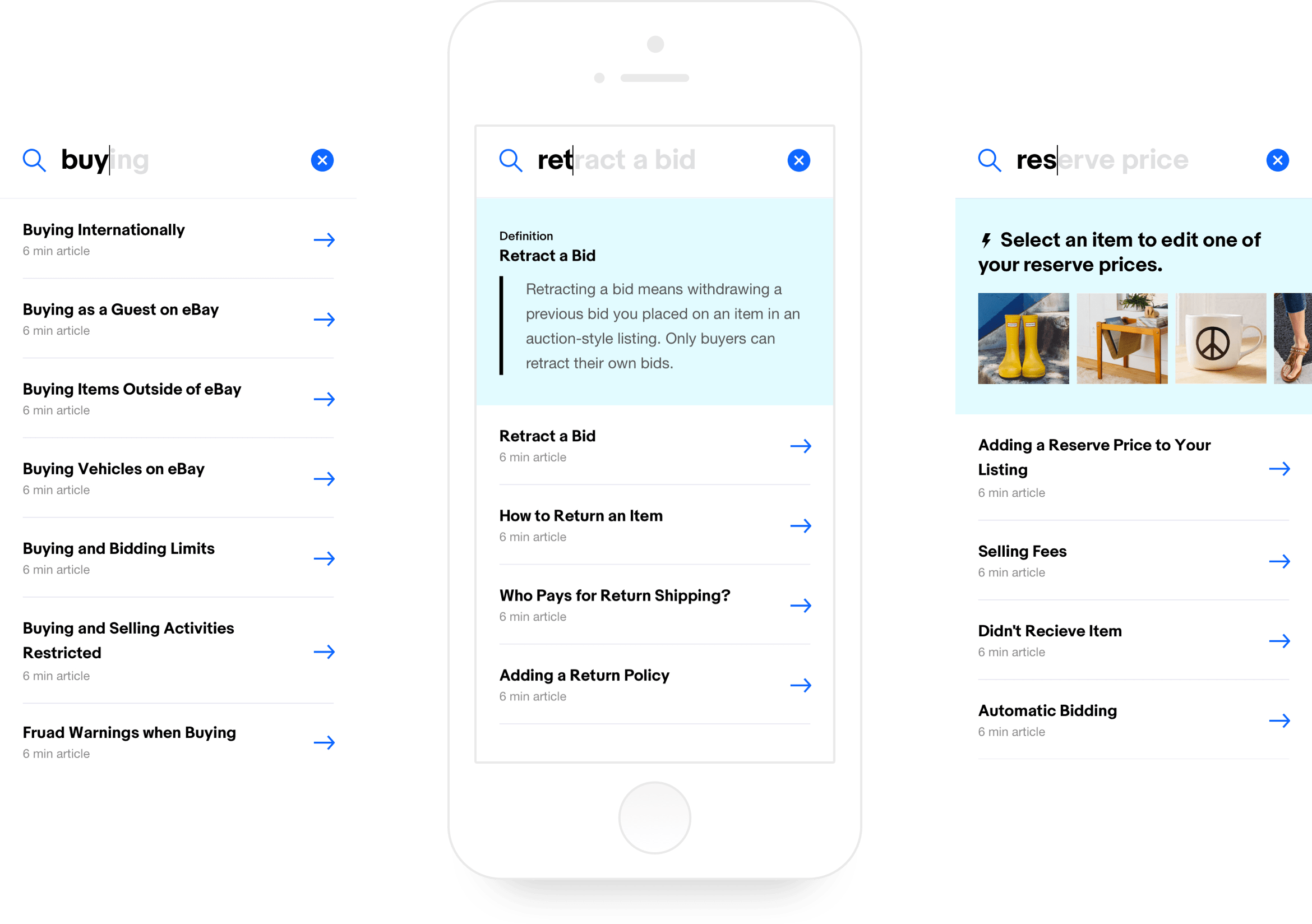 Colors are used throughout each article category to tie everything together. Tier 1 and Tier 2 articles help to separate content types.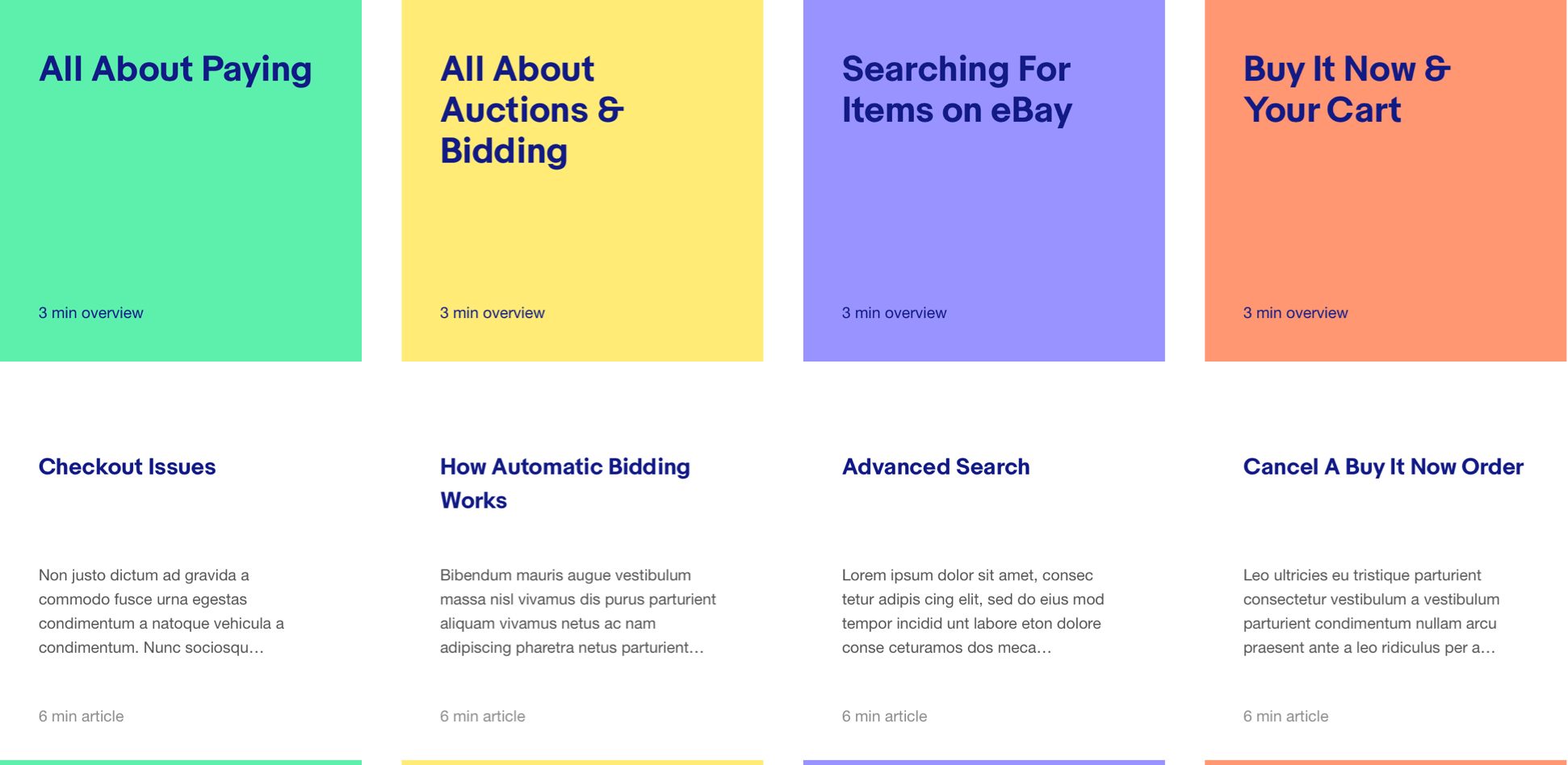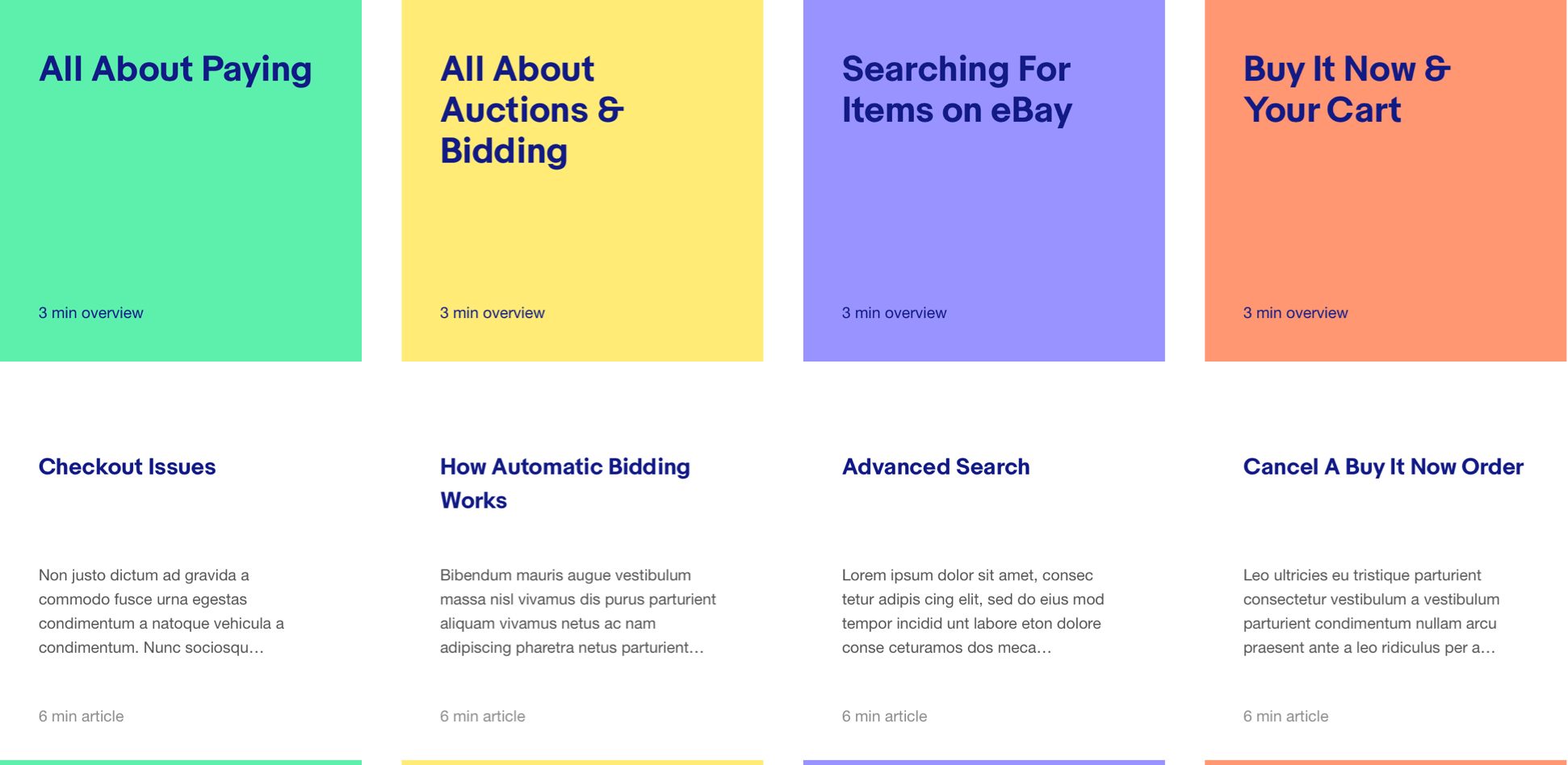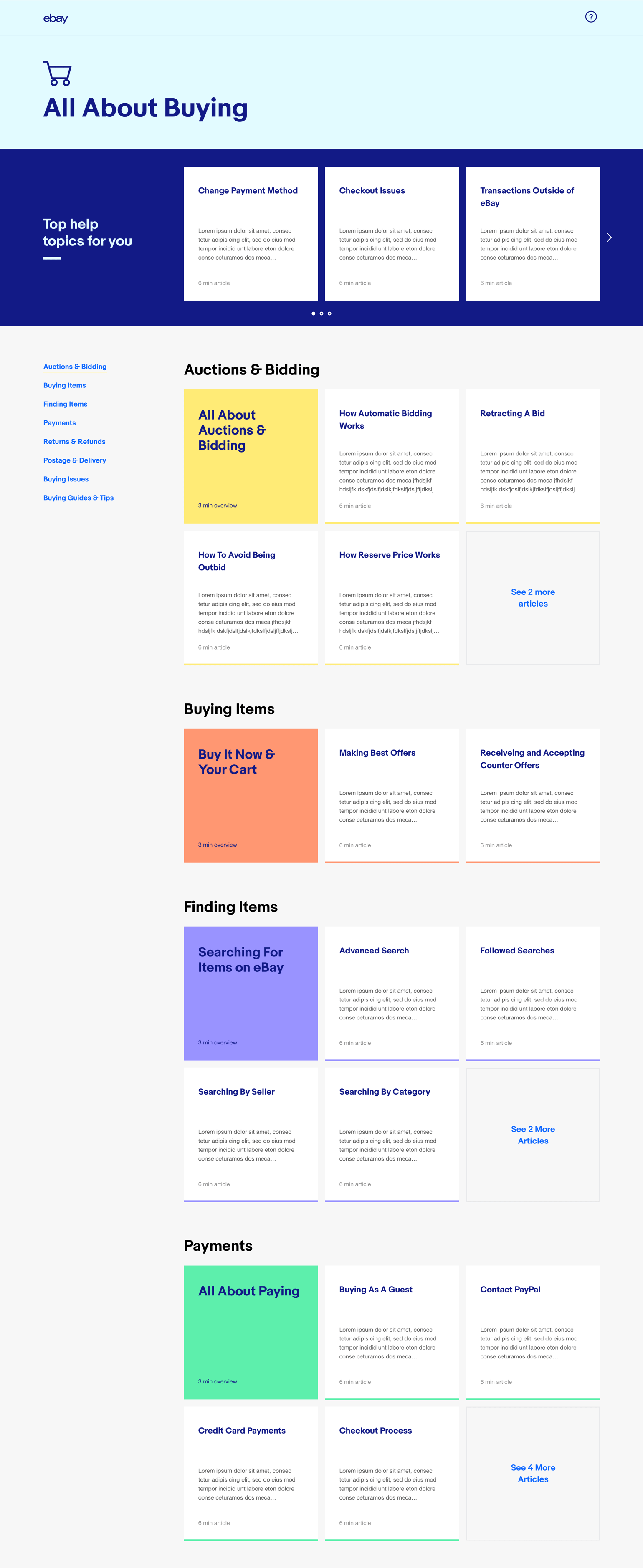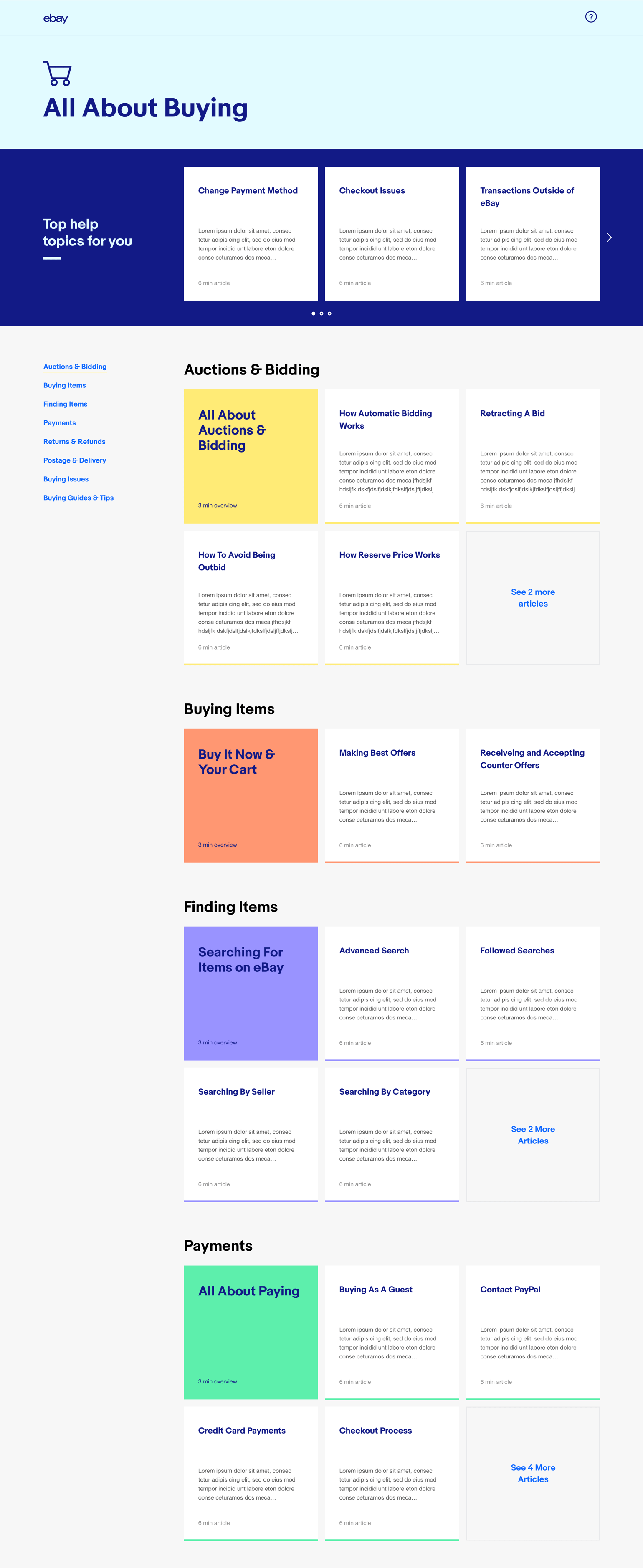 Tier 1 articles explain content in a general way. They summarize the content of their child pages and read like a story. Tier 1 articles serve to inform at a high level and direct users to more detailed information.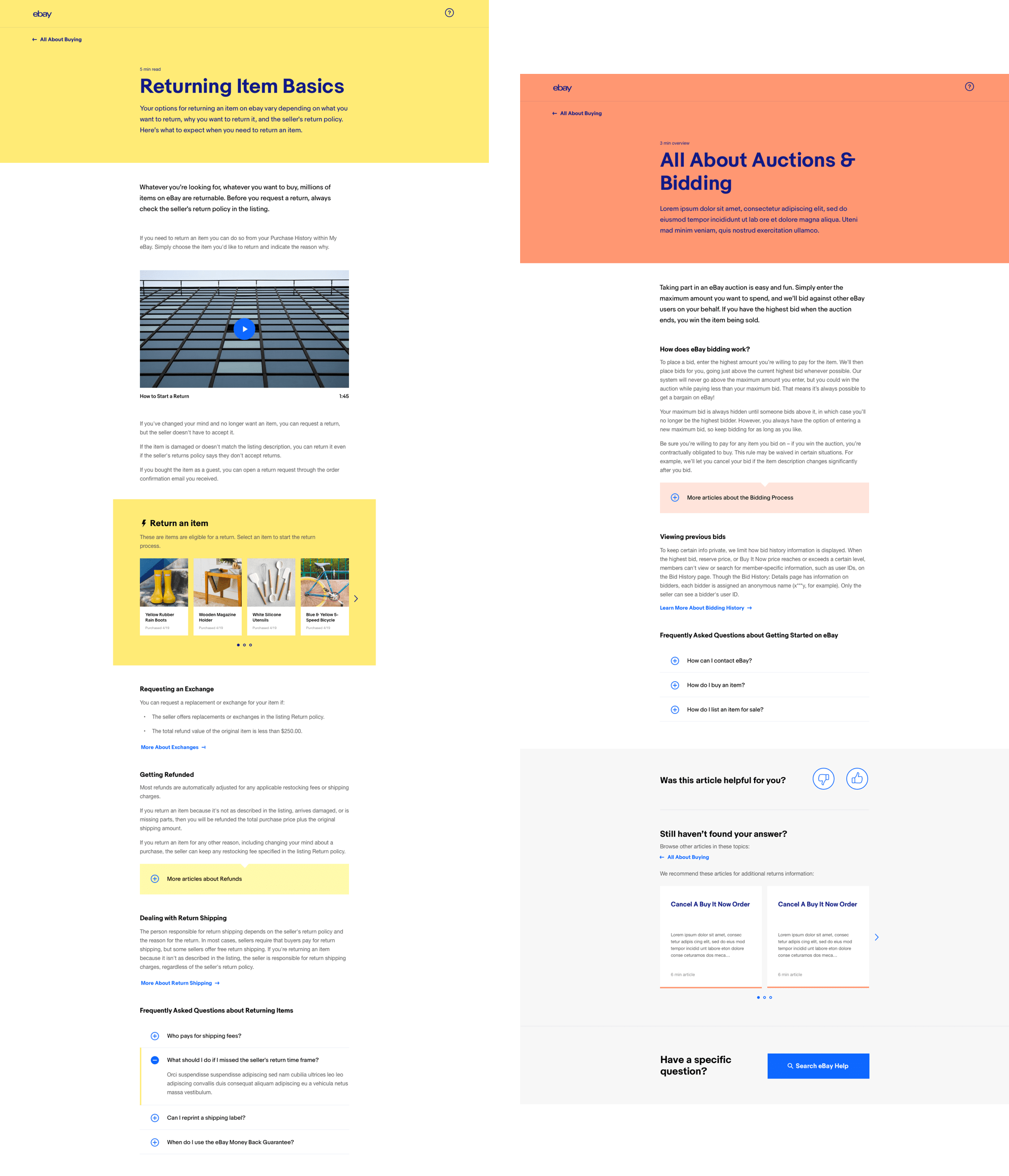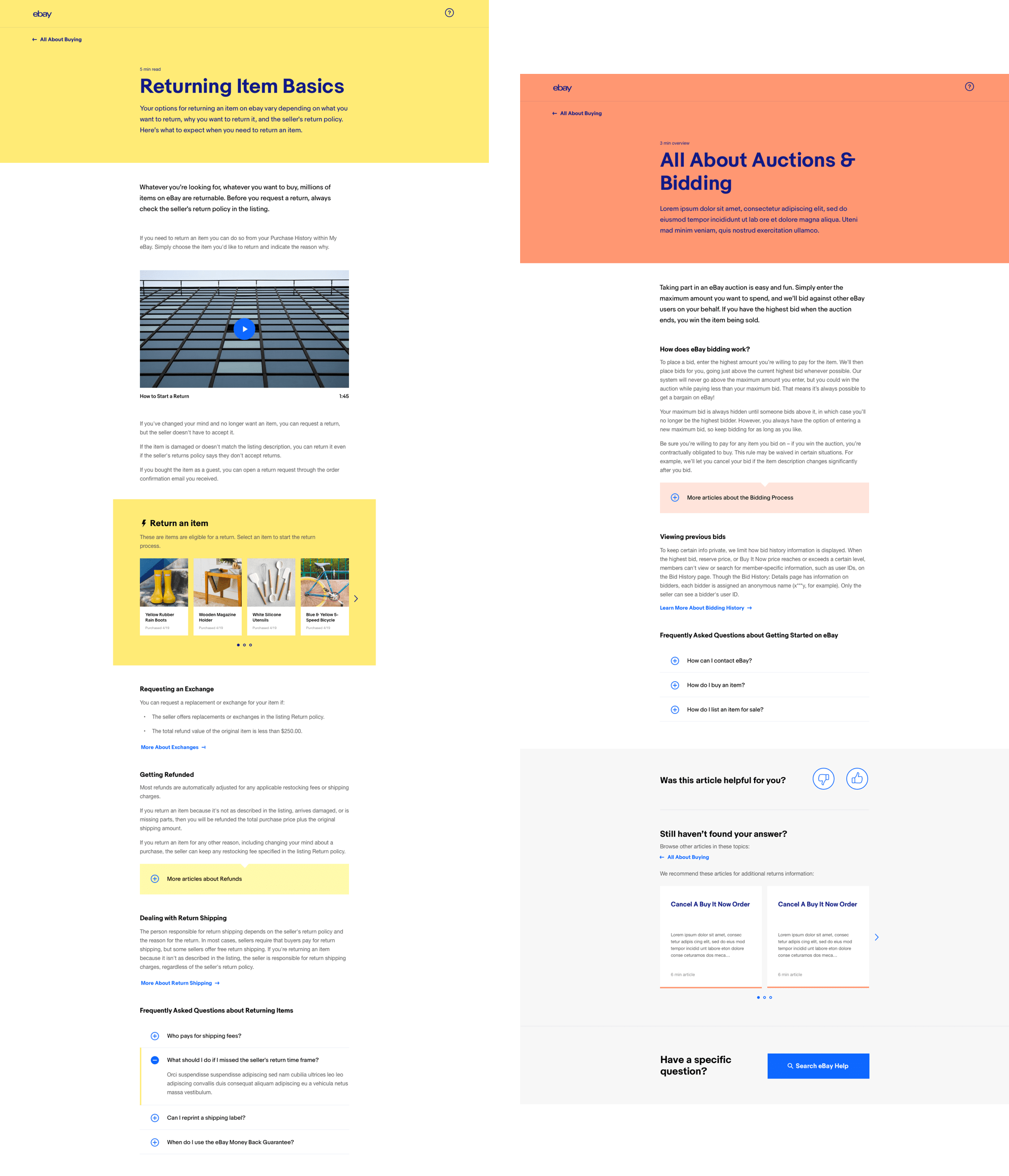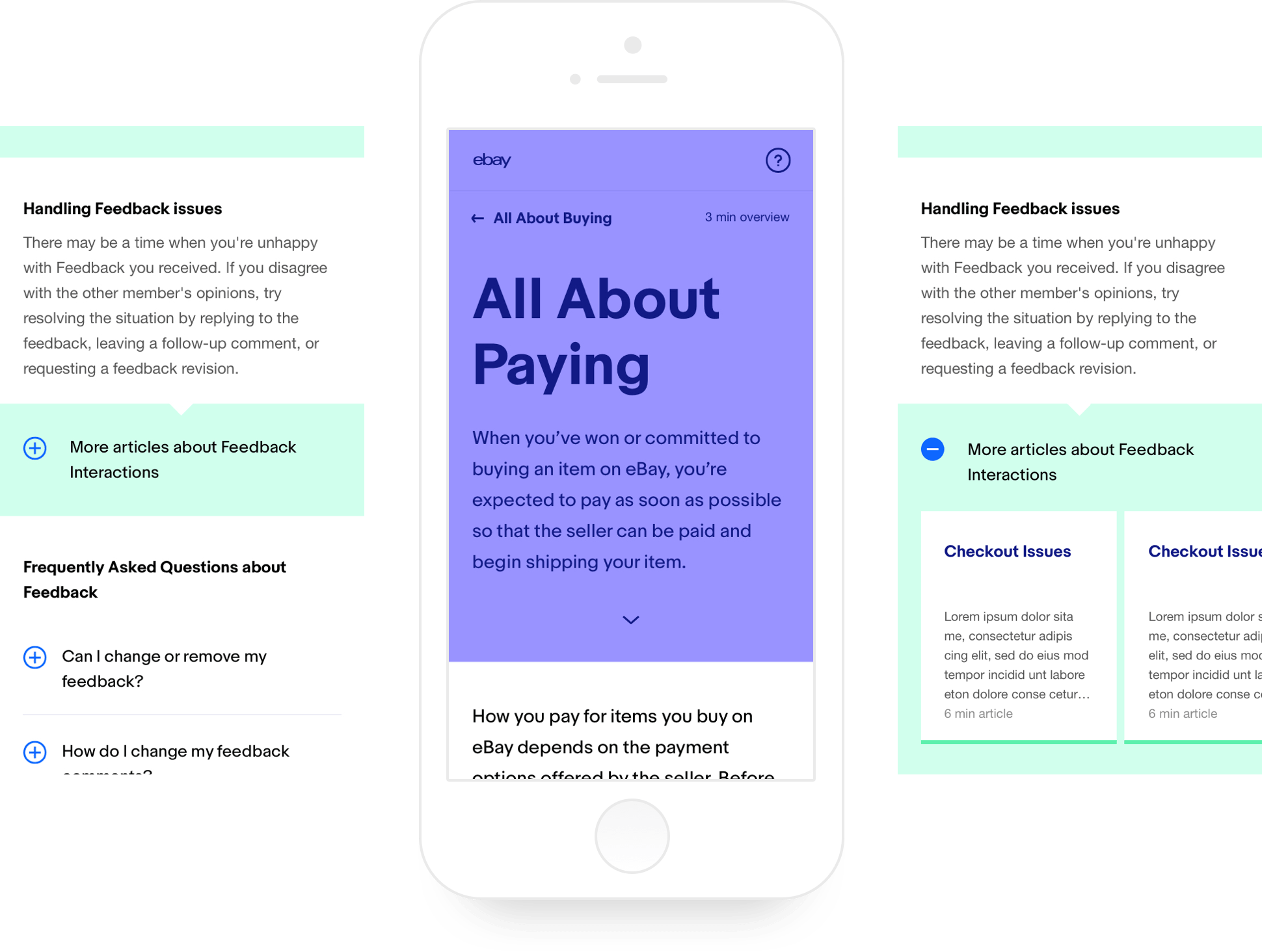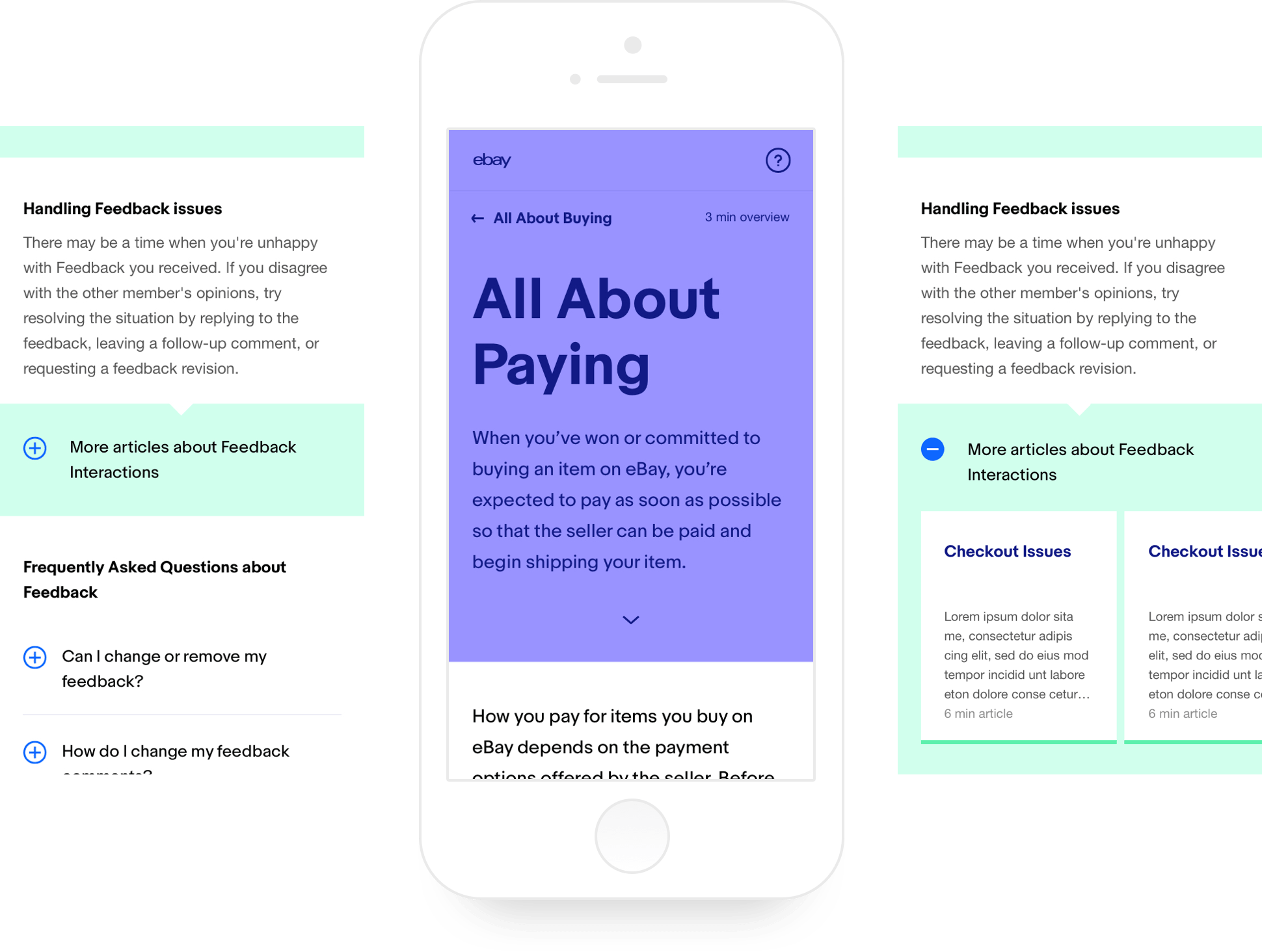 Tier 2 articles focus on a specific topic and explain content in greater detail. These are generally linked to from a Tier 1 article.
Both tier 1 & 2 articles can be constructed from a system of flexible modules created for various types of content.